Ultimate Benefits Broker RFP for Credit Unions: [With Downloadable Template]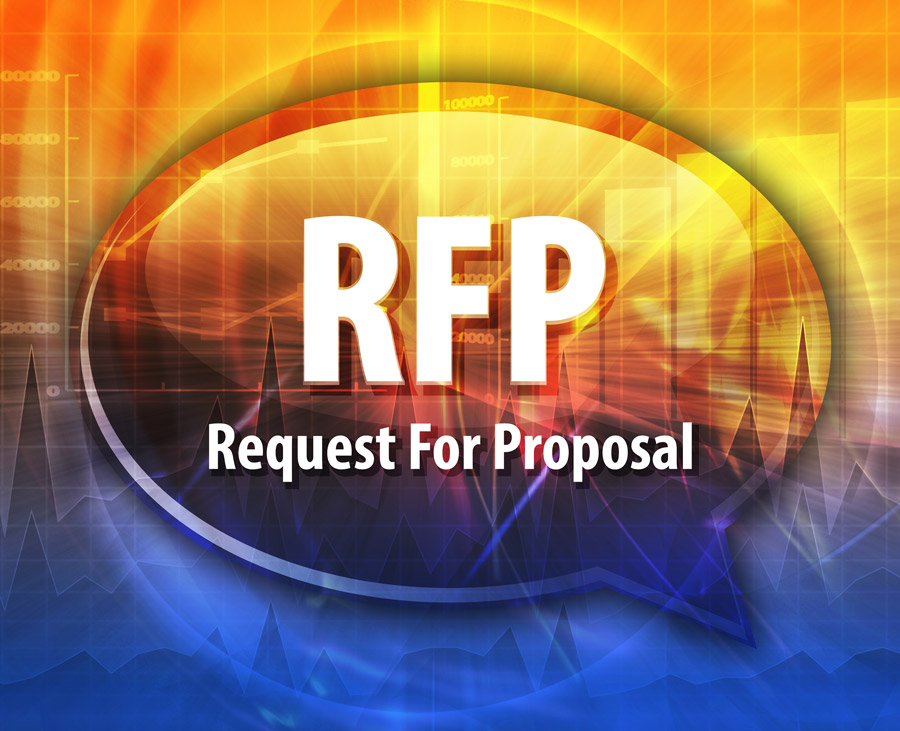 In your search for a health benefits broker/consultant who can deliver high-quality results without the excessive annual rate increases, the first step is truly getting to know the advisor and determining whether the partnership is beneficial to both parties. A well-written Request for Proposal (RFP) is an important step in separating traditional brokers from forward-thinking professionals. Because the ultimate goal of your RFP is to determine which broker can create the best value for your credit union, it needs to ask the right questions. Asking the wrong questions inevitably results in the majority of your prospective brokers looking nearly identical on paper. By revisiting the questions in your RFP, you can access data that digs deep into each broker's strategies for offering your employees high-value health care at the lowest prices possible.
The Shortfalls in Standard RFPs
The most common problem we see in RFPs is questions that are typically designed to ask about the size of the company versus the results of their practice. These questions could include:
How many customers do you have in this market segment?
Do you have an in-house legal team?
What services can you provide?
What features or tools can you give employees access to?
Who are your industry partners?
On the surface, these direct and simple questions seem effective because they allow you to compile the answers into a spreadsheet and compare proposals side by side. In theory, you can examine the fixed costs and services checklist from Broker A to the costs and services from Broker B and Broker C. Once all of the data is compiled, leaders can tally up "scores" and pick a winner for their credit union.
Unfortunately, these questions are not enough. Focusing solely on "fixed" costs or added services (roughly 10% of spend) pushes leadership to lose sight of what is most important: results. If RFP questions fail to uncover these insights, they fail to achieve their end goal of identifying the ideal broker for your business.
Designing The Ultimate Benefits RFP
If you are pursuing a next-generation solution, you need a next-generation RFP process. A standard RFP isn't designed to show the true value each broker can offer your credit union. When writing a new request for proposal, ask open-ended questions. Open-ended questions unlock three important benefits:
They separate traditional health benefits brokers from the next-generation brokers who rely on innovative strategies that provide greater results.
They reveal each broker's skill level and the depth of their knowledge in the healthcare industry.
They push the onus onto the broker to use detailed examples of why they are a good fit for your company and what results they have actually and personally achieved.
Remember: True innovation is difficult to explain in a few words. Give your potential brokers the opportunity to reveal some of their strategies. For example, the RFP we recommend using begins with the following prompts:
Describe what makes your firm uniquely qualified to work on our account.
Provide an example of how you are personally taking a leadership role within the industry.
What resources do you have for employee communication and engagement throughout the course of the year?
Notice how each prompt compels the broker to prove their worthiness. Phrases like "uniquely qualified" push the broker to demonstrate their level of sophistication and to separate themselves from their competition. Their detailed answers may not fit conveniently into an Excel spreadsheet, but they reveal the full potential of the services they can provide to your credit union.
If you are truly pushing for innovation, this approach gets you beyond the mechanical copy/paste model of answering RFPs that has become so pervasive in the benefits industry. It also moves away from the idea of measuring the size of the broker's service binder that employers never utilize while costs run rampant. Let's pursue business partnerships that value results.
Download Your RFP Template
You can access our recommended RFP by filling out the form below. Inside, you'll find 14 prodding questions to grant you insight into the following strategies for each broker:
business practices
expertise in health care access
expertise in cost containment
attention to clients
corporate wellness innovations
compensation practices
Combined, the answers to these 14 questions offer a clear prediction of how well a broker will serve your credit union over the length of a contract.