Executive Team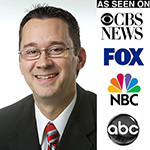 John Harris, CEO
John is a nationally recognized employee benefits and insurance expert with cross-functional expertise in building and leading the sales and service functions for companies in various start-up, stable and high growth situations. Strengths in formulating long-term strategic policies and technological initiatives that have supported impeccable financial results for his clients. John has 26 years of experience in the insurance and financial services industry. After receiving his BBA in Marketing from The University of Texas at Austin, he formed a retail insurance agency and later built a successful start-up insurance operation for a large community bank. John was later recruited by HUB International to the post of VP of Agency Development in their financial institution division, where he was responsible for providing innovative employee benefits and insurance solutions to banks and credit unions. He is currently the CEO of CU Benefits Alliance, giving credit union executives the "insider" tools to control cost and help them improve benefit plan design so they can attract and retain the best employees.
---

Sherry Campbell, COO
Sherry Campbell is a Senior Client Manager responsible for account retention and client relationship management. She brings with her over 20 years of industry experience which includes managing fully insured and self-insured medical business, extensive Life and Disability contract work, as well as HSA, HRA, and FSA implementation and management. Sherry has worked with clients on realization and creation of voluntary and worksite product offerings. Sherry's diverse experience provides clients with full spectrum consultation ranging from self-insured medical plans with pharmacy management and Stop Loss, to disability and medical leave integration. Sherry blends her expertise knowledge of benefit programs with a proactive approach that provides clients with executed results. Sherry earned her Bachelor's of Science degree in Political Science from Portland State University with a minor in English Literature. In her spare time, she enjoys spending time with her family, including her two young girls. Sherry's hobbies include, golf, running, and coaching her daughter's basketball team.
---

Diane O'Dell, Benefits Consultant
Diane O'Dell has experience in many areas of Employee Benefits. She started her career on the insurance carrier side as a claims processor for medical, dental, vision and disability claims. Diane then transitioned to the Customer Service area where she eventually managed a claims office of 60 employees. After spending more than 20 years on the carrier side, she decided to move over to the consulting side of the business where she helps employers manage their Employee Benefits as efficiently as possible, as well as educating employers and employees about the value of their benefits. She has a wealth of knowledge on best practices, underwriting and self-funding. She currently holds the following industry designations:
CEBS – Certified Employee Benefits Specialist
ISCEBS Fellow – International Society of Certified Benefits Specialists
REBC – Registered Employee Benefits Consultant
RHU – Registered Health Underwriter When not working, Diane enjoys playing music and singing with friends, walks, being with her grandchildren and camping.
---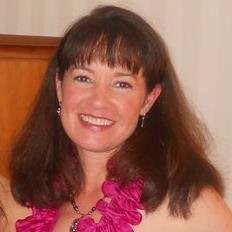 Kimberly O'Toole Senior Account Mangaer
Kimberly is a senior account manager responsible for client support and management. She has 27 years of employee benefits experience which includes managing fully-insured and self-insured groups. She has extensive knowledge in group Life, Disability and Dental programs, as well as managing multiple Association Health Plans. Kimberly has worked mostly with employer groups over 50 employees in both fully-insured and self-funded arrangements. She conducts enrollment meetings, works with clients to assist with plan administration, claims research and billing. Kimberly has a Bachelor of Science in Business Administration and Management.
---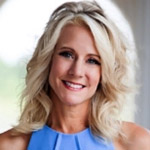 Tanya Boyd
Tanya is the president of Small Group accounts and has 28 years of benefits experience. Tanya was named One of the Most Influential Women in Benefit Advising for three years (2014, 2015 & 2017) by Employee Benefit Advisor magazine. Tanya was recognized from a pool of candidates nationwide for her extraordinary contributions to the employee benefit industry, and overall strong leadership skills, while improving and elevating the status of women in the benefits profession.
---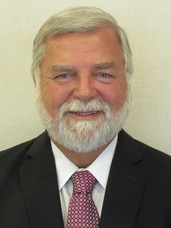 Harry F. Garman, Midwest Market President
Since 1988, Harry has assisted employers in placing over 25,000 insurance policies throughout the Midwest service area. His primary focus has been major medical coverage for employer groups or individual families.
---
Support Team
Marsha Minten Marketing
Marylouise Miller Controller
Justin Harder I.T.
Free Whitepaper: 7 Secrets to Lower Your Employee Benefits Cost This Year
As organizations look at budgets each year, one area that will undoubtedly undergo intense scrutiny is the cost of employee benefits. It is a particularly difficult item to manage due to the increasing cost and utilization of health care, not to mention compliance burdens. HR and finance managers need to take a long-term view and commit to developing a multi-year strategy instead of relying on short-term tactics to contain employee benefits costs.
Download Now