Testimonials of Success
Proven solutions serving organizations across the country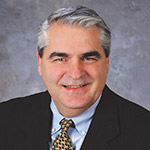 Timothy Smith
CFO
Workers Credit Union
"After many years of double-digit increases on our employee medical plan, CU Benefits Alliance delivered a 29% drop in the first year. They far exceeded our expectations and completely changed our mindset about the cost dynamics of this important benefit for our employees."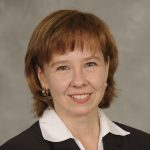 Lauren MacVay
CEO
True North Federal Credit Union
"CU Benefits Alliance has been a great partner for us, and I would recommend them to anyone. Our account manager, Diane, has provided a level of knowledge, service and involvement that we have never received from another broker, and it has made a huge difference to my HR department and our whole organization. With CU Benefits, we know that they genuinely care for us as a Credit Union and a client, and they consistently surprise me with the distance they'll go to make our lives easier. I'm so glad I made that first phone call to CU Benefits Alliance!"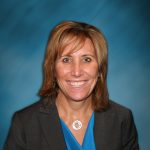 Robin Kolvek
CEO
EPL, Inc.
"As a partner of EPL, Inc. since 2014, CU Benefits Alliance has provided exceptional support, sound advice and a collaborative working relationship to help us better manage our employee benefits.  Their staff is knowledgeable, passionate and very competent in their roles and continue to provide our HR team with the information needed to design and budget appropriate plans for our company.  Our representative, Sherry Campbell supported by the Alliance team, has done a phenomenal job of negotiating with benefit providers and providing support that is second to none."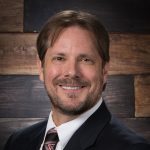 Rich Wilson
CFO
Red Canoe Credit Union
"CU Benefits Alliance has delivered on everything they said they would and more; increased data, providing an expertise in the area of employee benefits, helping to mitigate costs based on a numbers-driven approach, and leveraging the credit union industry scale, leading to decreased costs for both the credit union and our employees"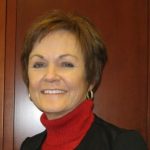 Alice Wilcox
President/CEO
Pinal County Federal Credit Union
"Our move to CU Benefits Alliance has allowed us to decrease our healthcare premium costs without reducing employee benefits. Diane and the team at CU Benefits Alliance helped us through the entire transition from initial analysis, to plan implementation, and now ongoing evaluation.  With their expertise, we are able to continue to provide our employees valuable benefits at a significant cost savings."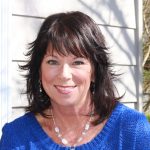 Barbara Cecil
Director of Human Resources
Maps Credit Union
"To say that CU Benefits has been an extremely valuable resource for my organization would be an understatement.  Sherry is like a member of our HR team, and is instrumental in ensuring that our employees' needs are addressed relative to all benefits related issues.  She is there for us during our entire Open Enrollment process and throughout the year.  I don't know what we'd do without her."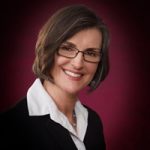 Sharon Borgardt
VP Human Resources
Wauna Federal Credit Union
"Since I was perhaps the most reluctant client to make a broker change, I thought I would let you know that I am very pleased with your team's level of service and concern for our needs.  Sherry is doing a truly excellent job serving us.  She is extremely knowledgeable, helpful and attentive to our needs.  She is very easy to work with and I feel she is a great asset to all the clients she is serving."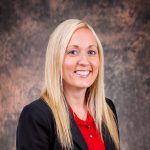 Kari Stansberry
SVP Human Resources
iQ Credit Union
"CU Benefits helped us transition from both fully-insured HMO and PPO plans to a self-funded PPO platform.  We wanted a program where our rates were based solely on our claims, not blended with those of the general health market. Going self-funded allowed us to identify important trends, by significantly increasing our access to data, that will guide our future strategic path. CU Benefits provided the education and platform, along with great service, that afforded the support our HR team and employees needed."

Mandy Jones
CEO
Oregon Community Credit Union
"I have received excellent information and prompt feedback in areas that best suit the needs of my team. Thank you."

Jeff Kennedy
CEO
TwinStar Credit Union
"The ROI from being part of the Alliance has been outstanding. In just our first year, we have already enjoyed significantly reduced costs from our employee medical plan."

Tonita Web
Chief Human Resources Officer
Seattle Metro Credit Union
"Moving to the CU Benefits Alliance has worked for us and helped me as an HR executive manage our benefits program effectively. The information that is provided gives us data that helps us design an appropriate benefits plan and budget appropriately."
Free Whitepaper: 7 Secrets to Lower Your Employee Benefits Cost This Year
As organizations look at budgets each year, one area that will undoubtedly undergo intense scrutiny is the cost of employee benefits. It is a particularly difficult item to manage due to the increasing cost and utilization of health care, not to mention compliance burdens. HR and finance managers need to take a long-term view and commit to developing a multi-year strategy instead of relying on short-term tactics to contain employee benefits costs.
Download Now